Last Updated on March 19, 2021 by livelydubai
Do you want to reconnect with nature and are looking for an educational and fun getaway? Put on your boots and your straw hat and head for the desert, but this time forget the dune bashing and walk through the doors of an organic farm, fully autonomous.
You will meet Mohamed there, a true gentleman farmer, who cultivates more than 100 varieties of vegetables and aromatic herbs to (re) discover, harvest with family (or friends) and to put urgently on your plate!
Once upon a time there was a farm … in the middle of the desert
A stone's throw from the main road (Al Khawaneej), you will discover an autonomous organic farm imagined, created and managed by Mohamed, a former engineer who decided to launch this somewhat crazy project a year ago .
This grandson of farmers living in the southwest of France, explains to us how from a hostile environment, we can create a fertile and responsible land thanks to organic fertilization.
A circular economy system
It all starts with farm animals to design a mature and pasteurized compost from their manure but also from leaves, trees or grass present on the site as well as unsold organic fruits or vegetables (avocados, mangoes, etc. .). " This compost is used to fertilize the soil in a natural way to produce both goat and sheep food and of course our vegetables! We are in a virtuous ecosystem, everything that comes from the earth must return to the ground. We will recover all the waste produced here to recycle it in one way or another, " explains Mohamed .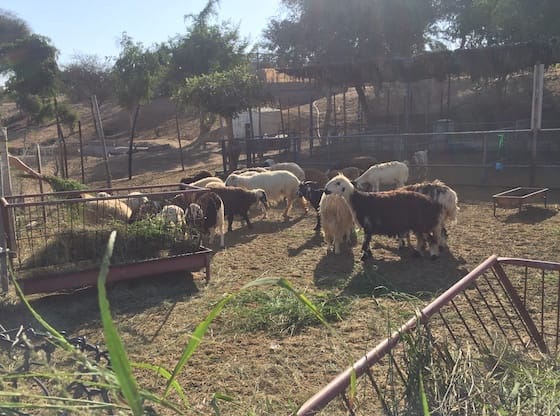 The challenge of the farm is to manage to produce all kinds of varieties of vegetables and aromatic plants in permaculture. The difficulty was to optimize the orientation and the type of plantations as well as the natural resources while making good use of low-technology.
The drip irrigation system (one minute per day) was installed in quality soil at the level of the roots of the plants so that the water did not evaporate. You will not find any pesticides or chemicals on the farm, bees and insects are there to play their role of pollinators.
100 varieties of vegetables to harvest and more
The farm has a seed bank of over 120 varieties of vegetables and plants which are planted seasonally. " We are the only ones who produce our seeds ourselves. They will adapt over time, in particular by developing resistance to the climate of Dubai! »Congratulates Mohamed.
While strolling in this giant vegetable garden, you will be able to discover and harvest wild dill (do not hesitate to eat the stem!), Parsley, basil, zucchini, eggplant, pink radish, arugula, carrot, turnip, … but also plants more astonishing such as Aloe vera, African sesame, sugar cane, medicinal plants (spirulina or wild mallow) and even cotton trees whose production will be used in a few months to make clothes!
End your visit in the two greenhouses of the farm which have been installed to further control the temperature and hydrometry and thus multiply the flavors of the vegetables that grow there. In one, you will discover a "museum" presenting more than 120 very old varieties from all over the world. Note that the discovery of this greenhouse is reserved for private visits.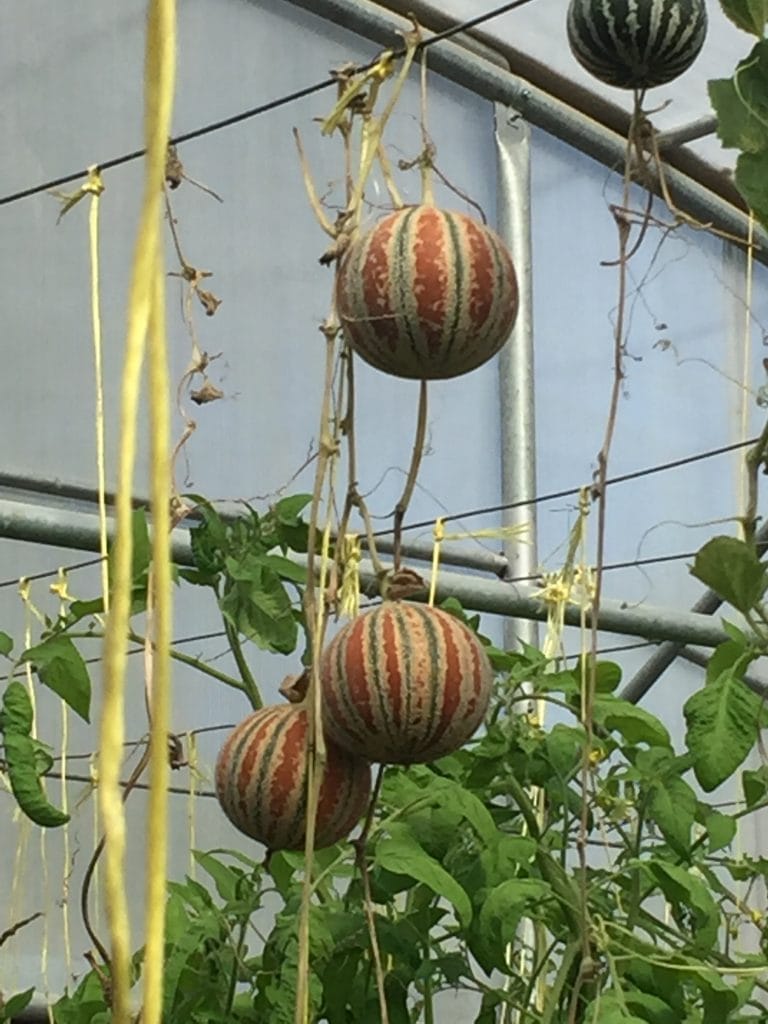 In the second, various races of tomatoes (black or yellow cherry tomato, tiger or Italian) of the most surprising have taken up residence there. Don't hesitate to taste them, their flavor and flesh are so different from those you usually find in the supermarket!
Come and harvest your vegetables at the farm!
Open to the general public just a month ago, Mohamed offers tours of the farm by appointment where you can share with him his passion and his secrets on organic farming in the desert and of course if you wish to harvest it. some vegetables to cook them at home: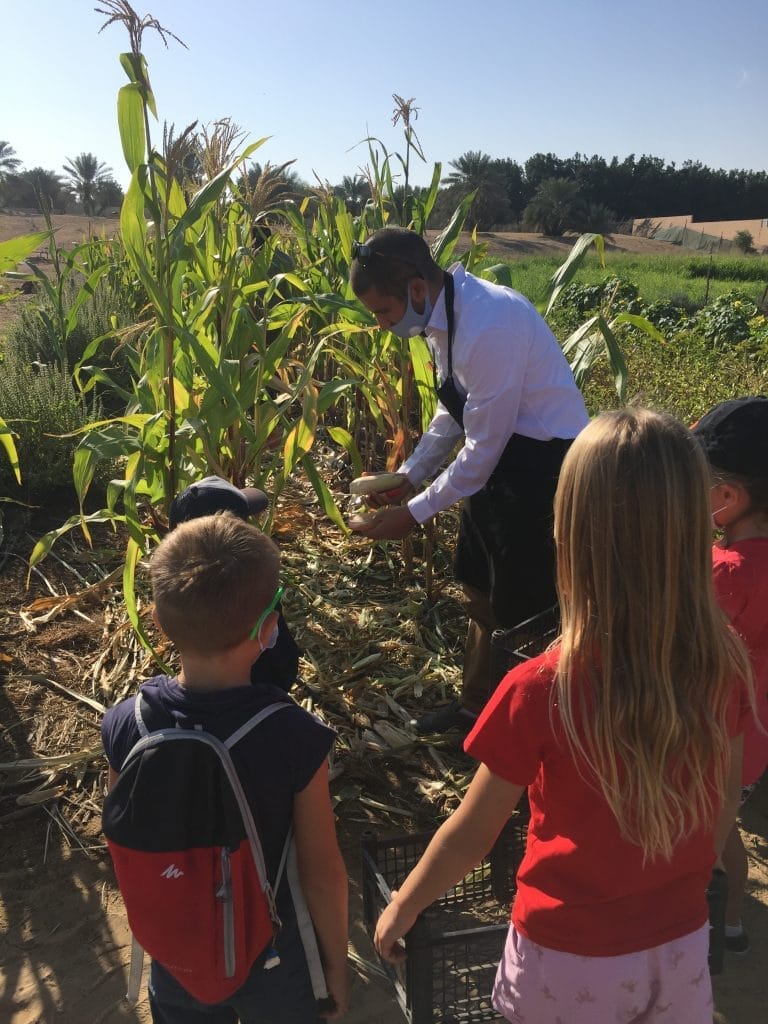 The visit, in a small group, lasts two hours. Children aged 5 and over are welcome.
Price: 99 AED / person (children and adults visits are the same price but children receive a 50 AED voucher to spend on site) Reservation on the Octoos experiences platform .

The private option on request gives you access to the Tomato Museum.
You can also have a 9, 6 or 4 kg box delivered (free for any order over 250 AED) made up of seasonal and available vegetables (lettuce, radish, carrot, tomatoes, dry lemon, etc.). The vegetables are harvested only one hour before delivery. Other organic products made on the farm are also for sale such as honey, soap and herbal teas.
You will understand that we are seduced and delighted with such an initiative in Dubai. We cannot recommend enough that you do not delay in visiting this ecological farm
book here with family or friends. We guarantee you a total change of scenery after these few hours spent in the great outdoors!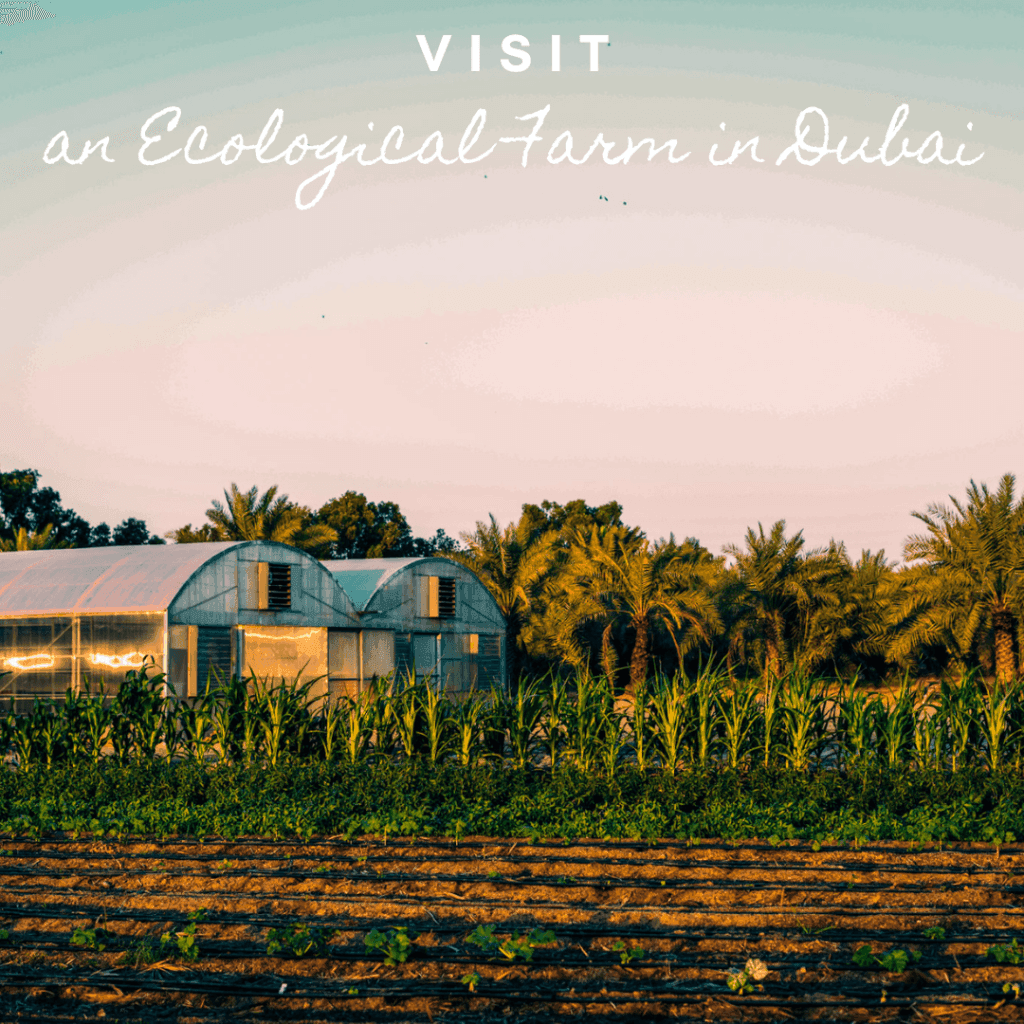 For more information:
My Farm Dubai Book a visit: HERE
Facebook Comments